---
BEING HAPPY IS A VERB
it is a doing word
Remaining positive and happy on a day to day basis may be tough. There are so many things that can impact your state of mind from stress, relationships, friendships, work, life goals, health, and the unknown.
Each day when you wake up you need to make a conscious decision to frame your day…even if sometimes you just want the world to swallow you up and just hide from it all.
These are some of my daily habits to keep in a good state of mind, even when the going gets tough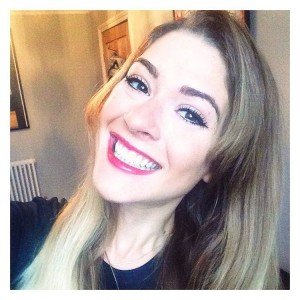 ---
MUSIC
I don't know about you but I can really connect with songs. They can change my perspective, move my soul and put a smile or tear on my face.  Certain genre's really resonate with my moods. Some songs I listen to when I am overwhelmed to put into perspective life and calm my nerves.
This song I play when I am on the tube. I close my eyes. Just listen. Taking time to breathe, reset and pause. The power of stillness is key.
When I have had a tough day and I want to let it go – this is my go to – let the funk soothe the day.
---
EXERCISE
Endorphins are my drug. When life is bringing me down – exercise can bring me up.
A quick hiit session or a power walk really helps adjust my frame of mind. If something is bothering me instead of wasting my energy on stressing about that situation I try to expend that energy by releasing some endorphins.
Exercise is a powerful tool when de-stressing and remaining calm – so if you ever feel yourself in a stressful situation… remove yourself, go for a walk and a run and re-visit when you are in a calmer frame of mind.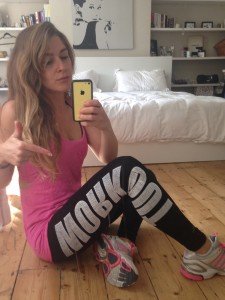 As a serial over-thinker: when you have no energy left – you have no more energy to worry.
Learn to let go
---
POSITIVE AFFIRMATIONS
I am my toughest critic. I am a people pleaser. I put those around me first. I overthink.
But sometimes I just feel like a failure. 
These low points are the times when positive affirmations come into play.
The negative inner voice dwells in all of us. The one that tells you you're not good enough, the one that says you're too chubby, you're clothes aren't nice, no-one likes you… its all personal to each person but we all have one.
Practise your affirmations:
You are unique
You are worth it
You are blessed to be alive
You deserve to be happy
Believe in fate – it will take you to your destiny
You will have affirmations which resonate to you but remember them. Put them on your phone. Read them when the inner voice comes.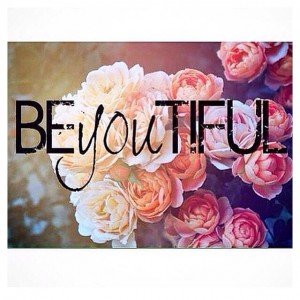 ---
YOU TIME
Sometimes in life you find yourself spending all your energy doing things for other people.
This could be for work, relationships, friends, family, house work etc.
Take time to re-connect with what makes you happy. This could be pouring yourself a gorgeous cup of Pukka Serene Tea  while reading the latest edition of Vogue. This could be shopping while listening to your favourite tunes, Baking, Walking, Seeing Friends, Brunching, Painting… you name it – if it makes you happy take time to do it.
Clear your diary, get up early and have a date with you. At the end of the day you are the only person who can make you happy. Anything else is just a bonus.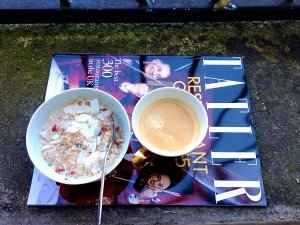 ---
Keeping positive is something you need to work at
I know it may seem that everyone does it naturally
(especially with instagram and facebook capturing the best moments of people's lives)
but ups and downs are natural its just how we deal with them that changes our perspective.
What keeps you happy: Comment Below